I think they need a reality show where someone goes on "House Hunters" and whines about the landscaping in the yard and then spends a month in an underdeveloped country reconsidering meaning of shelter. They might realize that the 800 square foot bathroom isn't really "small" or that a neighbor being able to look into the backyard isn't really life or death. 

Just a thought. 
(Source: jtspencer)
I'm getting married on Saturday and James and I received a wedding present from his 60 something year-old cousin Willie. James got an entire series of books called Flashman. I received two sake servers accompanied by the following letter.
Jen,
Every young bride should confront at least one strange useless wedding gift! And when the bride is unknown to me, AND questionable I've been known to gift large (as is hard to store) woks. You, I'm prepared to like, love (feel sympathy for!) - so your gift comes in a storagable box, still pretty worthless, but it came from a very high end oriental antique shop once in Oakland. The proprietress was a childhood friend of my wife's and came to us as a thank you gift for a trip to Australia. It now needs a home. I think I was told they are sake servers? You might want to check before doanting to the local recyling center/thrift store. The real purpose is to commemorate a happy event - I do wish you a life time of happiness!
Cousin Willie
P.S. Betty James Fish-Breath (evidently a nickname he has for James???) didn't warn you about his STRANGE cousins. BTW - no thank you notes necessary - after all, what could you say?
So this guy has been missing for a week and a half…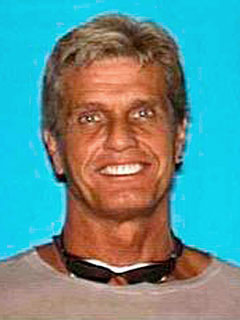 But, the public has been introduced to "tanning mom" - coincidence?!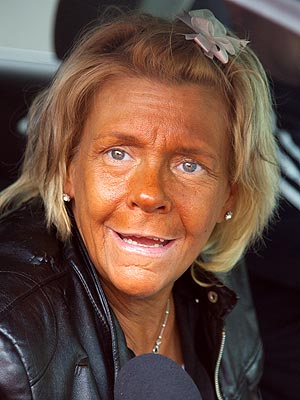 One in the same people!